Nara City, Nara Prefecture
Learn about social prescriptions
The "Future Medical and Community Enrichment Symposium in Nara" was held on March 20 at the Nara Kasugano International Forum. In order to prevent the spread of the new COVID-19 variant, the number of visitors was limited and it was broadcast live on YouTube. Many people learned about social prescriptions that are important for promoting physical and mental health.
Professor Naoki Kondo of the Graduate School of Medicine, Kyoto University, who is an academic advisor of the Liberal Democratic Party's "federation of legislators who promote a bright society through reform on social security," gave a lecture. He took up the case where a man with valvular heart disease was discharged from the hospital after surgery but died without being able to improve his life from the disease. He pointed out that there are problems with society and the environment behind the inability to assist individuals to improve their lifestyle. He explained the "social prescription" that prescribes individuals to connect with other individuals in the community to prevent and treat diseases.
He introduced the research results that isolation and loneliness have an adverse effect on the body. He also added that the probability of death rate was 12% or lower for those who have connections with others like through hobbies and/or those who are in charge of some type of operation. Thus, he emphasized for people to live in an environment that foster altruism and to live with a sense of purpose. He said that raising social capital, which regards such social connections as a resource, is indispensable for health promotion. He shared his view on how important it is for society to offer places where one can be connected in the community such as MOA and/or other volunteer groups to strengthen its collaboration with medical institutions.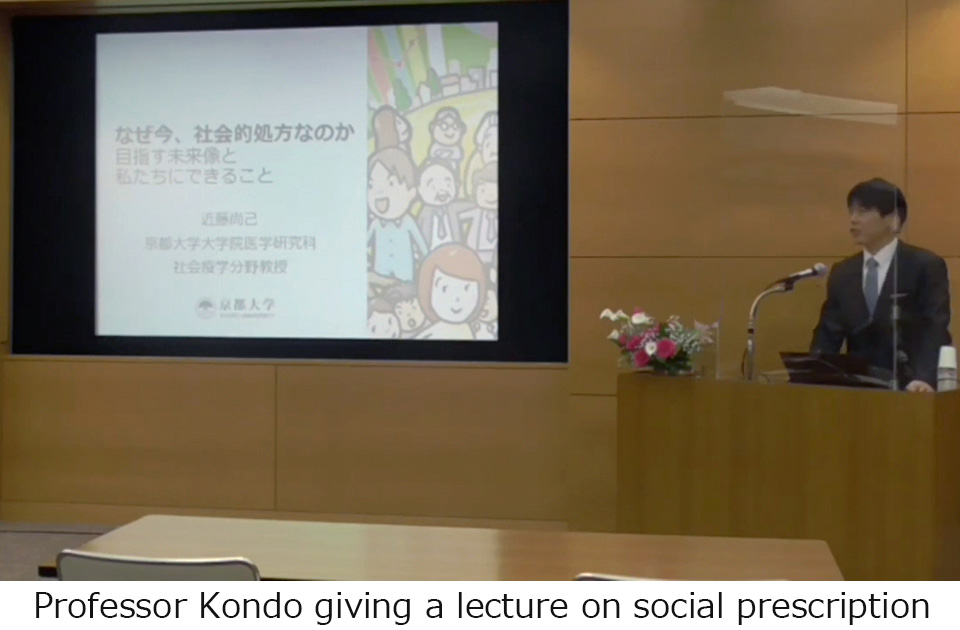 Mr. Kei Sato, a member of the House of Councilors who is working on the institutionalization of social prescriptions, gave a lecture as the secretary general of the Liberal Democratic Party's "federation of legislators who promote a bright society through reform on social security." In his lecture, he reminded us of the significance of social prescriptions and introduced his work to make it institutionalized. He has been working on building more companies that work on improving the health of its employees and building houses that contribute to health. In particular, through the efforts so far, "social prescription" was stipulated in the "Basic Policy for Economic and Fiscal Management and Reform 2021 (Strong Policy 2021)." He announced that it has become a priority issue for the government. He said that the activities of the Nara Healthy Life Network (Representative Hiroshi Morita) are social prescriptions and contributes to the health promotion of many people.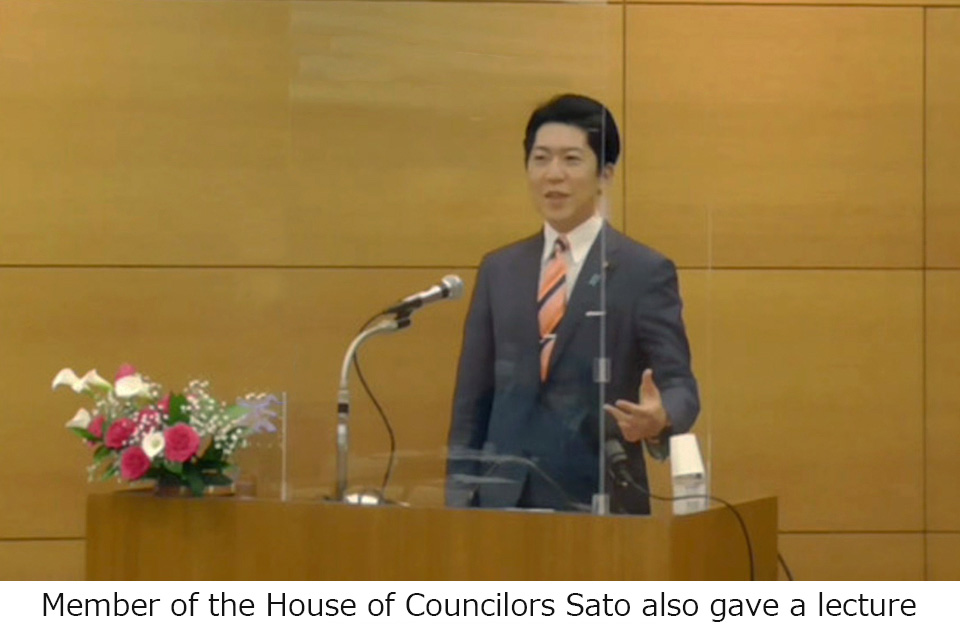 Participants said, "It was a very interesting and exciting story. I have been working to enrich a community, but after hearing today's lectures, I want to be more active." "I am a nurse. I feel dilemma every day. I must advance these social prescriptions. I will do my best."
The sponsored Nara Healthy Life Network is composed of about 40 Healthy Life Networks in the prefecture. They collaborate with individuals and groups, such as MOA International, as a social model of Integrative Medicine. In collaboration with the Kansai Wellness Center, they are working to create a community based on the practice of the Okada Health and Wellness Program in their daily lives, with the aim of creating mind and body health that is integrated with the home and the local community. The venue, Nara Kasugano International Forum, was built on the site of the Nara Prefectural Public Hall where Mokichi Okada, the founder of the Okada Health and Wellness Program, gave a lecture in 1954 on the importance of nurturing the essence of human beings which is the heart of altruism. Thus, the symposium was reminiscent of Okada's desire to realize a mind and body community enrichment.
Click here for details on social prescriptions (PDF).
Organizer / Nara Healthy Life Network, MOA International, Nara Branch of the Society for Creating a Bright Society