Tags:Food and AgricultureChubu
Izunokuni City, Shizuoka Prefecture
Impressed with the reality of floriculture using the Nature Farming Method
On October 8, nine participants of an organic flower study tour, sponsored by the Japan Organic Flower Association, visited the Ohito Farm and the MOA Museum of Art.
The association is concerned about the use of pesticides and chemical fertilizers even in flower cultivation, and is working to promote organic flowers that protect people's mental and physical health. The group wanted to learn about the Nature Farming method practiced at Ohito Farm, which produces safe and secure agricultural products, especially the reality of floriculture, which is cultivation without using pesticides or chemical fertilizers. Hiroka Nakajima, vice president of the association, who organized the tour, said, "There are agricultural products that do not use pesticides or chemical fertilizers, but there are almost no flowers that are grown without pesticides or chemicals. Food is good for the body, but flowers are good for the mind. If flowers were pesticide-free, it's even better. This tour was organized and carried out with the cooperation of Ohito Farm, which is making pioneering efforts to let people know the power of natural flowers."
Mr. Kazumasa Yasumoto, Manager of the Public Relations Section of the 、MOA Nature Farming and Culture Foundation, gave a lecture on "The History of the Nature Farming Method." Mr. Yuji Nakano, Deputy Manager of the Extension Section, gave a lecture on "Making and Cultivating Organic Flower Seedlings at Ohito Farm." Under the guidance of Deputy Section Manager Nakano, the participants observed the state of greenhouse-grown leaf peonies, which grow smoothly without the use of pesticides or chemical fertilizers, using only adhesive sheets to prevent insect damage; and the cultivation of flowers such as gladiolus, bellflowers, and burnets that are grown outdoors. The participants seemed surprised at the workmanship and said, "This is the first time I've ever used an organic leaf button. I think there's a lot of demand for them." Others said things like "burnets are rare" or "this place is a treasure land full of organic flowers."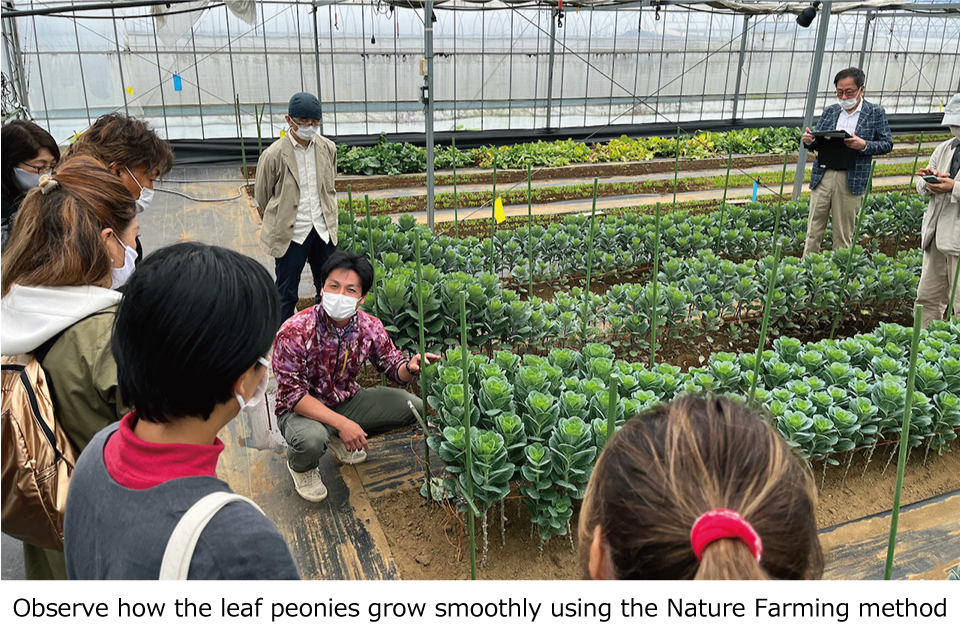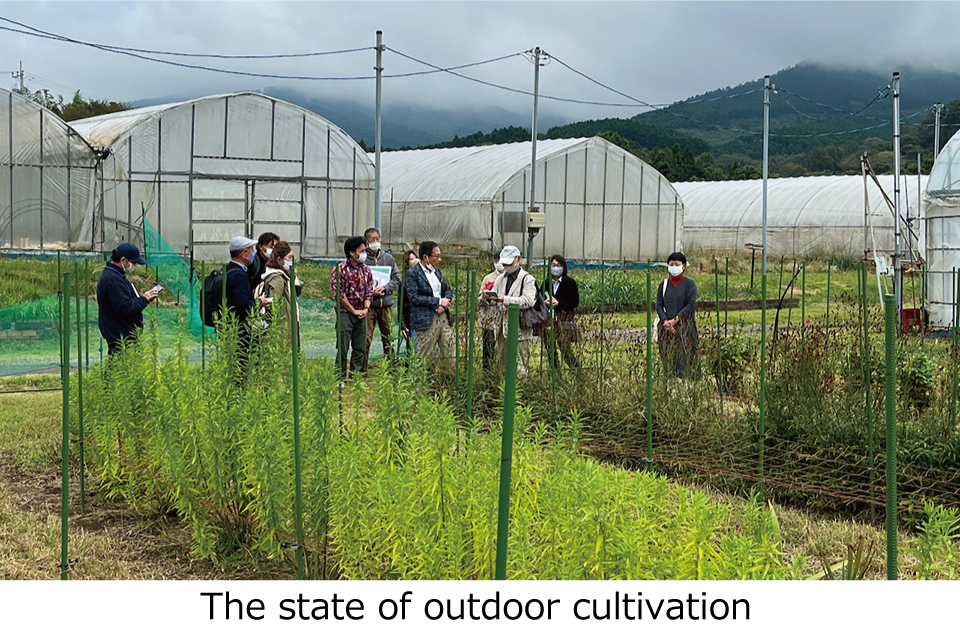 Tatsuya Shishido, the representative of Shishido Garden, who produces roses and blueberries in Tokyo, said, "I was surprised to see that Ohito Farm was actually growing flowers using the Nature Farming method, and it was perfected as agriculture. I think many people have a yearning for organic flower cultivation. However, in reality, the hurdles are high and it is not possible. It is very difficult to cultivate since it requires various techniques and also difficult to sell and market. But here at Ohito, everything from production to sales is well organized. I thought it was amazing."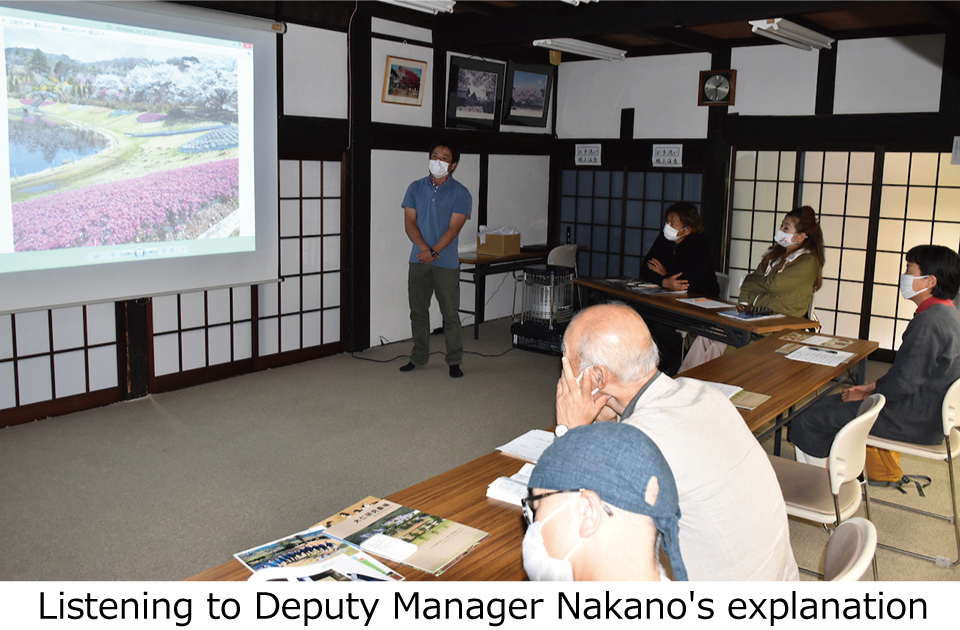 Afterwards, the group visited the MOA Museum of Art to appreciate the 40th Anniversary Masterpiece Exhibition and the 22nd Mokichi Okada Grand Prize of Bingata Exhibition entitled "Crafts for Tomorrow." They all enjoyed their time surrounded by beauty.