Tags:Art and LifeChubu
Atami City, Shizuoka Prefecture
Inoue Ryo's work exhibition and live event
During the summer vacation period, the MOA Museum of Art held special exhibitions and hands-on events which attracted many visitors, in particular children, while taking thorough measures to prevent the spread of COVID-19.
From July 22nd to August 28th, a special exhibition "Inoue Ryo Exhibition Kirakira☆Golden Bijuchukan" by Inoue Ryo, who is very popular on NHK E-TV popular program "Biju Tune!", was held. Visitors were entertained by crafts, paintings, and anime works that incorporated cute and unique characters created by Inoue Ryo under the theme of "gold." At the live event held at the Noh theater on the 6th, Mr. Manjiro Tatsumi, a Shite-kata Hosho-ryu Noh actor, made a guest appearance; and Inoue Ryo performed a song related to gold, which brought excitement to the audience.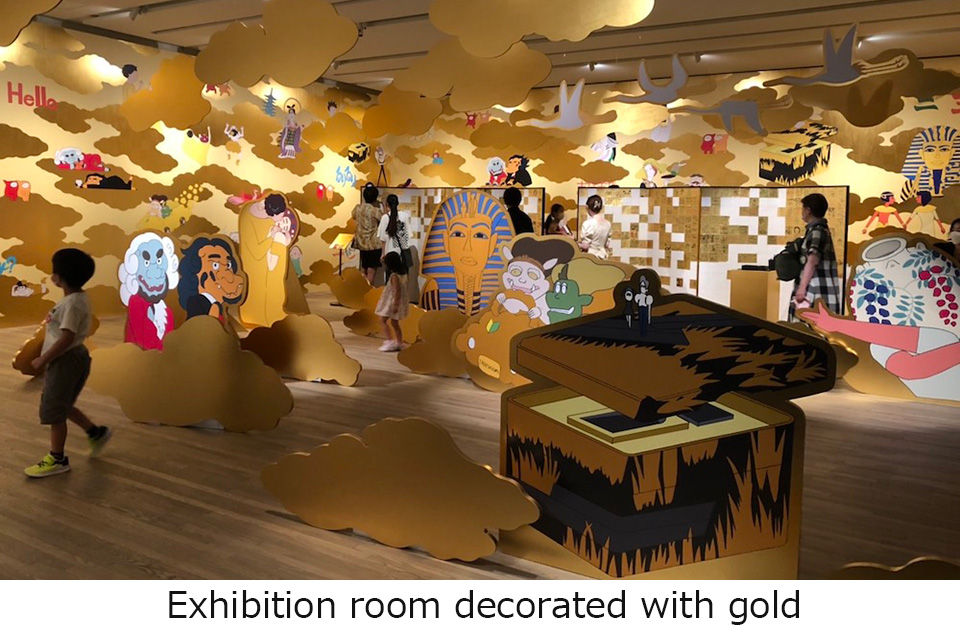 On the 9th, "Summer Vacation Noh Class – Experience, Lecture and Appreciation" was held. In the first part, about 100 children and Noh fans challenged themselves to play the flute, kotsuzumi, otsuzumi, and taiko drums under the guidance of musicians such as Genjiro Okura of the kotsuzumi-kata Okura school. In the second part, at the Noh theater, we listened to a commentary on the play by Manjiro Tatsumi and Mansai Nomura of the Izumi school of Kyogen. In addition, we watched Kyogen "Tsutoyamabushi" and Noh "Tsuchigumo." It was a day to get familiar with Japanese traditional performing arts.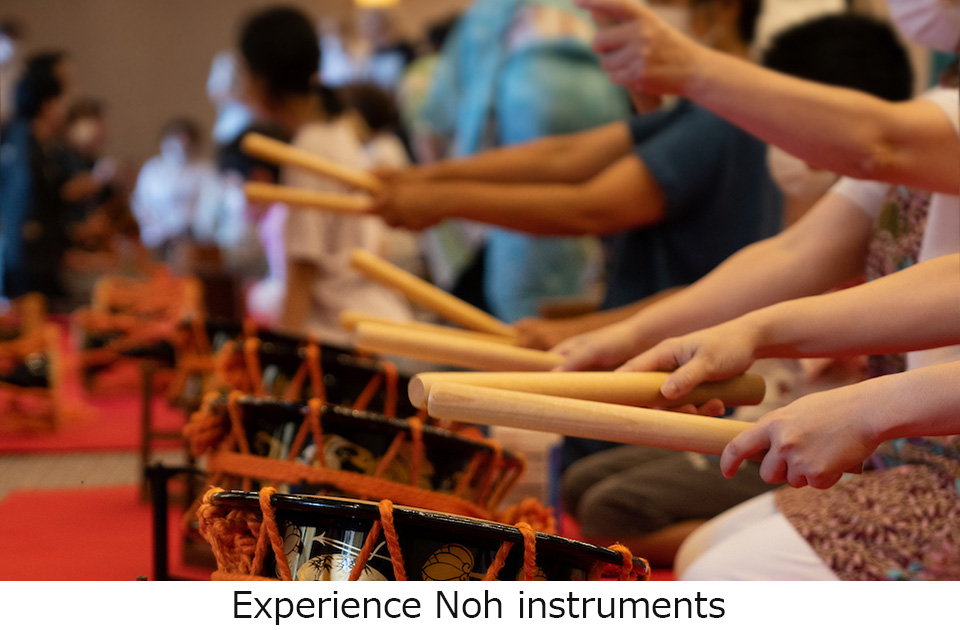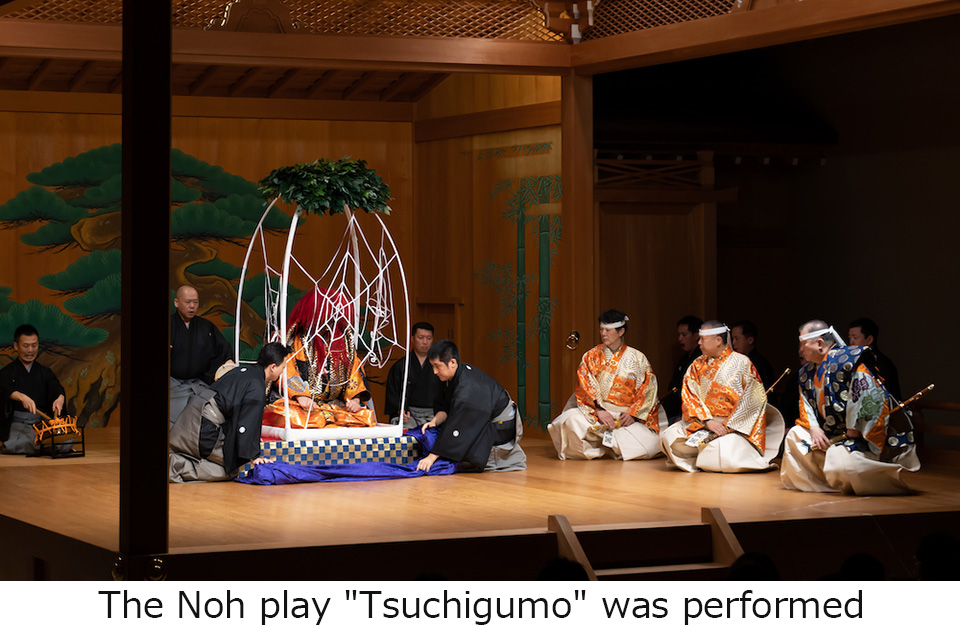 On the 11th, a Japanese painting experience event was held with Japanese Painting specialists Mr. Goshi Nakamura and Ms. Hiromi Nakamura as instructors. The participants challenged a full-fledged drawing using a replica of the National Treasure "Red and White Plum Blossom Screens."