Tags:Art and LifeChubu
Atami City, Shizuoka Prefecture
A commemorative exhibition to introduce the whole picture of the collection has started
The "40th Anniversary Masterpiece Exhibition" is being held at the MOA Museum of Art, and many tourists and citizens are visiting while measures to prevent infection from the new COVID-19 variants are being thoroughly implemented. The first part of the exhibition was held from January 28 until March 27.
In this exhibition, there are three National Treasures from the MOA Museum of Art collection—"Red and White Plum Blossoms screens," "Tea-leaf Jar with a design of Wisteria," and "The calligraphy album 'Tekagami Kanboku-jo',"—as well as 84 artworks of Chinese paintings, Chinese ceramics, Yamato paintings, calligraphies, ink paintings, and Buddhist statues, including 20 important cultural properties like the "Beauty under a Tree," "Standing Sho-kannon Bosatsu (Avalokitesvara)" and "Dish with a Design of Peaches, Nabeshima ware."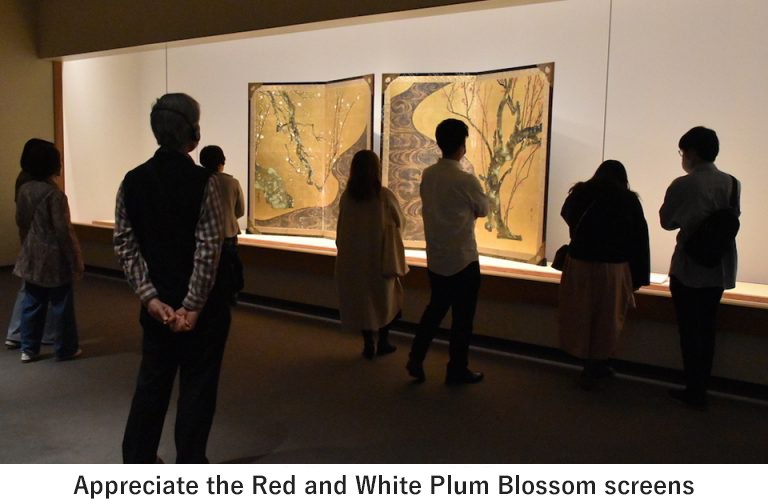 During the spring break, many student groups and families visited the Museum and enthusiastically appreciated the artworks. Many visitors enjoyed a meal at the tea garden and/or cafè, and took commemorative photos at Moore Square or the circular hall. Some comments are: "I was impressed to see the actual Red and White Plum Blossom screens that I saw a picture in the textbook a long time ago when I was a student." "The view of the sea was wonderful, the building looked beautiful under a blue sky, and the entire museum was like an artwork." "After appreciating a lot of excellent artworks, I was surprised to learn about an amazing person like Mokichi Okada, the founder of the museum, in the introductory section on who collected all the artworks."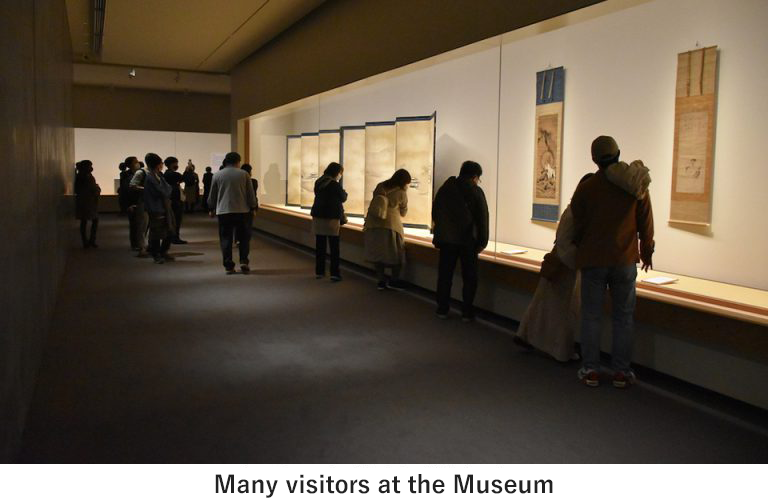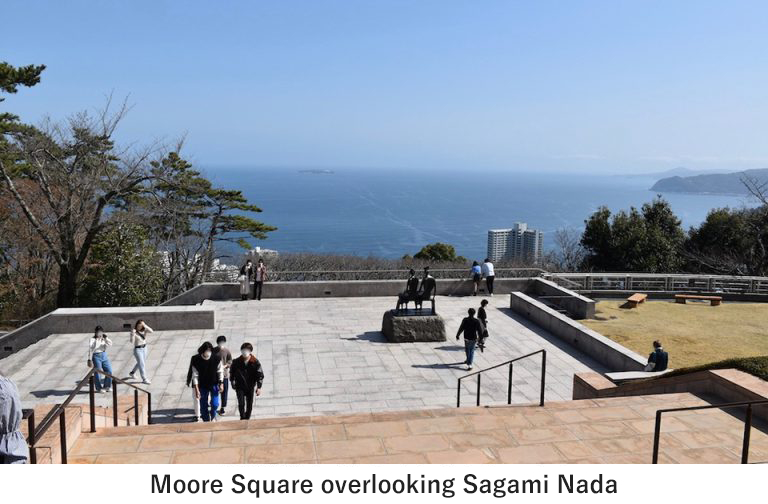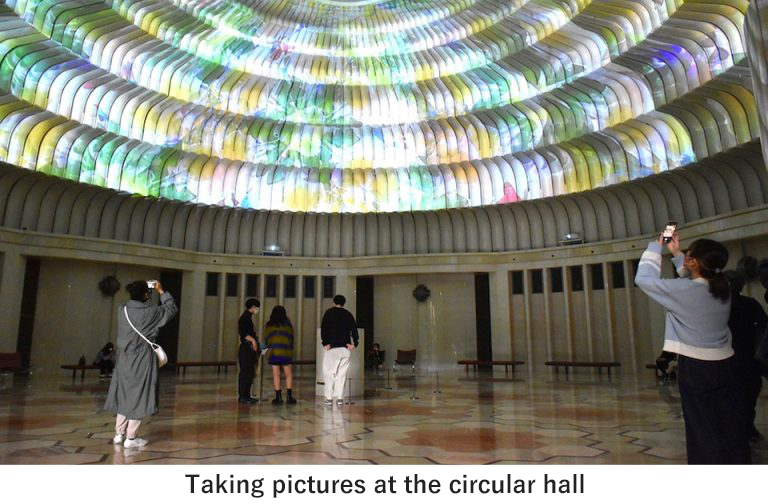 To commemorate the 40th anniversary of the museum's opening, the museum is holding various exhibitions and events. The masterpiece exhibition will be held in the second and third parts within the year, and the whole picture of the collection will be exhibited. In addition, various events scheduled are: "Special Talks with Living National Treasures" with artists, who hold the title of the preservers of the important intangible cultural properties or Living National Treasures, Tamasaburo Bando (kabuki performer), Kazumi Murose (urushi artist), Noboru Fujinuma (bamboowork artist), and Yoshinori Tsuchiya (textile artist); the 70th Anniversary of the Hakone Museum of Art; the 40th Anniversary of the MOA Museum of Art Special Noh Performance, and Atamiza Martha Argerich (piano) and Living National Treasure Otsuki Bunzo (Noh performance) who will present a special performance of Bach's Partita No. 2 in C Minor (BWV826) and Noh.
Please see the MOA Museum of Art website for details.