Kazumi Murose, holder of the important intangible cultural property "Makie (lacquer art)"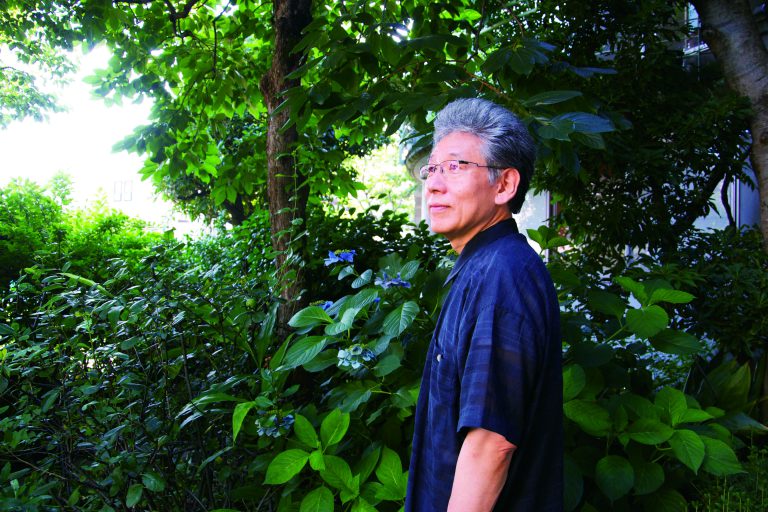 Kazumi Murose, holder of the important intangible cultural property "Makie" (Living National Treasure), says, "Beauty is the best thing that makes people's minds flexible." He teaches us that if people's mind becomes flexible, there will be more room and it will be easier to feel various things. At the same time, one can strongly feel the importance of what can be obtained by "touching with the hands."
Mr. Murose, who serves as vice president the Japan Crafts Association and president of the Mokichi Okada Art and Culture Foundation, is developing various activities in Japan and in overseas countries. We asked him about what he is nurturing.
── It is said that the Japanese people have a unique sense of beauty, such as seeking beauty even in places they cannot see.
It is easy to understand when you think about it in the world of Japanese art. Instead of portraying the ugliness of the human heart, the art focuses on the beautiful side. I think that the origin of Japanese beauty is to find and express the good points, soothing and enriching the hearts of viewers.
Another big feature of Japanese art is that there is a culture of actually coming in contact with art objects by touching. Like a craft, we enjoy it by actually picking it up and directly feeling its texture. I think this act of touching with the hands has cultivated and enhanced the unique sensibilities of the Japanese people.
I think the tactile sensation is the most important of the five senses. By actually touching, the art object will tell us things that we can't tell by appearance, such as texture, temperature, and weight. When people feel something with their skin and learn with their body, their emotion reaches deep into their heart and they will never forget it.
── Is it a culture unique to Japan that comes into direct contact with things?
I think so. In the West, there is a value that art is what you see, such as paintings and sculptures, and what you use is not beauty. However, in Japan, with the culture of touching crafts, in a natural setting, we are using and having connection with the world of beauty in our life.
The vessels of the national treasure level and the vessels we use every day at home are both crafts. There is a work with high artistic value as an extension of the one for everyday use, and the sublime world of art and everyday life of the Japanese people, which are not far apart but are connected.
There are many variations in how to use and enjoy, such as those wares are repaired over generations and carefully inherited, those that are used only for special occasions such as annual events, and those that are casually used every day and replaced if they break. Such practices are unique to Japan.