The preciousness of life and the meaning of mutual support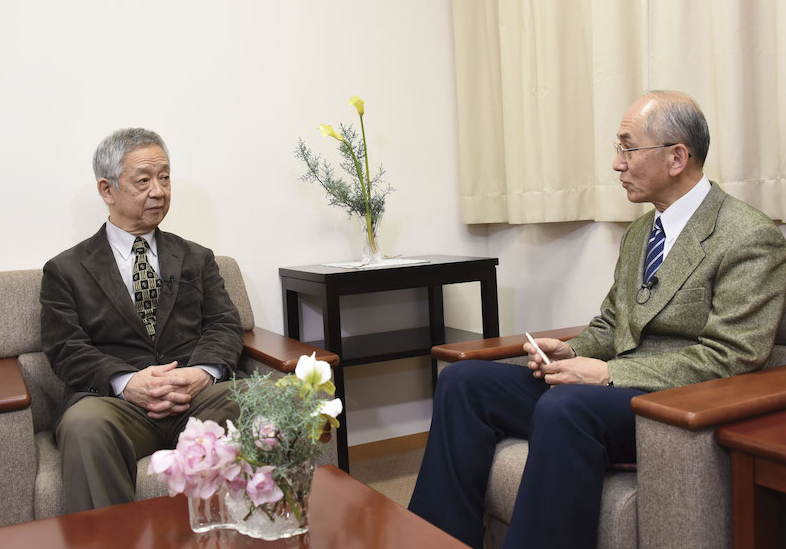 Japan has entered a super-aging society ahead of other developed countries. While life expectancy continues to grow, the difference from healthy life expectancy, which indicates how long you can live a healthy and active life, has not narrowed. Increasing medical costs are having a major impact on our lives.
In November 2018, the "Future Medical and Community Enrichment Symposium" will be held * at the Tokyo International Forum. Susumu Shimazono, director of the Sophia University Grief Care Research Institute, who is one of the symposiasts; and Kiyoshi Suzuki, director of the MOA Health Science Foundation, the organizer, had a discussion on the spiritual perspective on the meaning of living in such an era.
* At the time of publication of "Rakuen"
Suzuki: I feel that the number of people who are distrustful of medical care is increasing. What do modern humans rely on to endure painful treatments, live and die when they become seriously ill? I think the question is how medical care will respond to this big proposition.
What do you think about the future of medical care?
Shimazono: When we were young, we had a lot of trust in science in general. It was the same in the field of medicine, and I thought that in the future we would be able to cure most illnesses. For example, the cure rate for "cancer," which was said to be an incurable disease around the 1950s, has increased dramatically, and it has become quite clear how to deal with cancer. Nowadays, I think many people do not feel that cancer is a rather good disease. We also live in an era in which we live while dealing with lifestyle-related diseases.
In that sense, as symbolized by the phrase "from cure to care," I think that future medical care will be about helping patients living with illness.
Suzuki: There is a need for medical care that supports dealing with illness well, not just medical care that cures illness. In such an era, I think it is necessary to provide medical care that treats one patient as a whole, including spirituality. I feel that the desire for such medical care is actually increasing. However, it is also true that the current medical system cannot fully meet that demand.
Shimazono: The feelings around that may be different between those who are actually treating patients in clinical practice and those who are dealing with petri dishes and microscopes in the laboratory, find new treatments to help patients suffering from illness. For those who believe that is the medical care and stick to it, healing is not the only medical treatment; that is, what it means to be alive, what is the preciousness of life, and so on. They may lose sight of those important aspects.